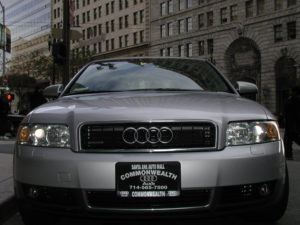 We service, diagnose, repair, and rebuild all models of Audi transmissions in the DFW area, including the complicated Audi CVT.  How much does Audi transmission repair cost?  That depends on exactly how the transmission has failed, and what parts are needed to fix it.  Don't be fooled by low-ball quotes (they are definitely too good to be true).  If you are experiencing problems with your Audi transmission, bring it by our shop for a free road test and diagnostic.  No tricks or gimmicks, just an honest evaluation by experienced professionals.
When it comes to diagnosing and fixing high-end European transmissions, our ATRA certified technicians have seen it all.  Our staff has been servicing and rebuilding European transmissions for over 25 years.  Trust your Audi's complicated drivetrain to the European transmission experts!
Want to prevent problems with your transmission?  We recommend a regular automatic transmission service about every 20,000 miles.  Regular transmission service will greatly lengthen the life of your transmission!
Let's get you fixed up.
Contact our service desk to schedule an appointment today!